BOARD MEETING
Thursday, April 8th, 7pm. Zoom link will be sent out. Please contact Debby or Laney if you have items for the agenda.
BRANCH MEETING
Our next branch business meeting will be on Monday April 12th at 7pm. This will be a business meeting to vote on the slate of officers and the budget for next year. If you are interested in learning about our group, please use our "Contact Us" link to request meeting details.
SPRING LUNCHEON
Our Spring Luncheon will be in person at a neighborhood park. Saturday May 22nd 11am-130pm. Reservation and prepayment required. See newsletter for details.
BOOK COLLECTIONS

See menu link above for details on book donations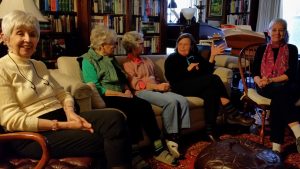 GREAT DECISIONS GROUP
Facilitator: Terry Sayler, 410-757-2446, saylerterry2@gmail.com.  The Great Decisions group  meets monthly the second Friday of the month at 9:45 a.m. to discuss current foreign policy issues.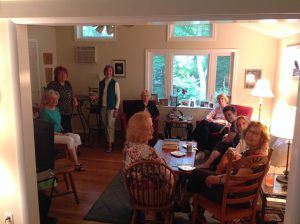 MORNING BOOK CLUB
Facilitator: Lynn Hapchuk hapchuk@verizon.net.   The morning book group meets monthly the first Wednesday of the month at 10:30am.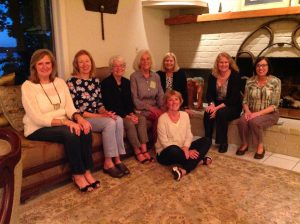 EVENING BOOK CLUB
Facilitator: Stacey Hilder, 410-647-7041, stacey861@verizon.net.  The evening book group meets monthly the first Wednesday of the month at 7:00 pm.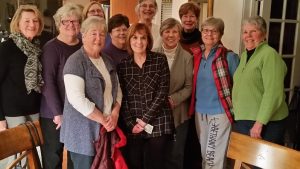 LADIES BRIDGE
Facilitator: Roxann King, roxann.king1@gmail.com. Ladies' Bridge meets the first and third Monday of each month  at 7:00 PM.

SATURDAY NIGHT COUPLES' BRIDGE
Facilitator: Barb Novak,  410-224-2528, barbnovak1@comcast.net.  Couples' Bridge meets the second Saturday of each month at 6:30 PM.

MONTHLY MEETINGS    See "Meeting Times" for general meeting schedule.